We notice these days our visitors requested the Kit Spezia Calcio 2022 Dream League Soccer. So, the wait is now over check the latest kits of this team with the working 512×512 logo. All the kits are custom designed for dream league soccer games and ready to use. Just copy the import URL and get the kits immediately!
In the DLS game, you can play the tournaments with your favorite teams. Sometimes players get bored with the default team uniforms, that's why we design and update the Latest DLS kits for our users. All the uniforms are available including home, away third, and goalkeeper. Check now and share!
Kit Spezia Calcio 2022 Dream League Soccer & Logo DLS
Spezia Calcio is a Serie A football team and has a very great history. The default uniforms are very beautiful but for players' interest, we create and publish the custom kits as well. Use the kits without any problem because we make sure that every single kit will be working. below, we list down the working kits and logo check the now!
Spezia Calcio Home Kits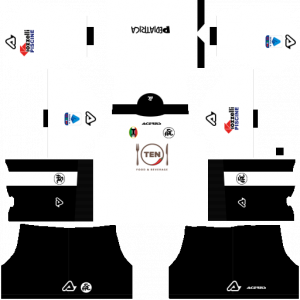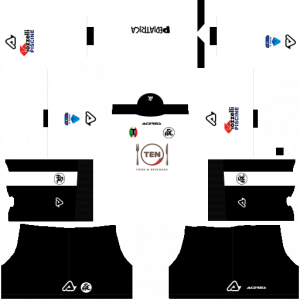 https://i.imgur.com/rKwxn6v.png
Spezia Calcio Away Kits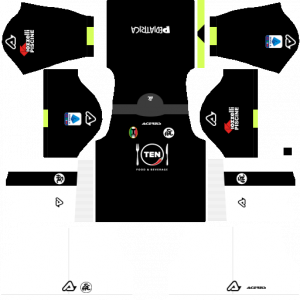 https://i.imgur.com/xsqAWXH.png
Spezia Calcio Third Kits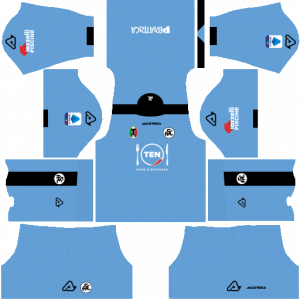 https://i.imgur.com/mueN29T.png
Spezia Calcio Goalkeeper Home Kits
https://i.imgur.com/NBoiAIZ.png
Spezia Calcio GoalKeeper Away Kits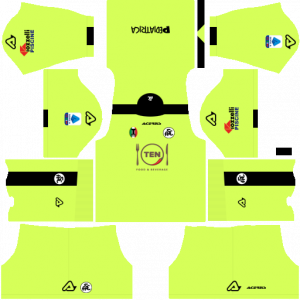 https://i.imgur.com/XcJSISK.png
Spezia Calcio GoalKeeper Third Kits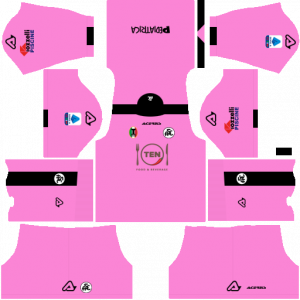 https://i.imgur.com/FNM1ckE.png
Đề xuất cho bạn:
Dream League Soccer Spezia Calcio Kits Logo 2022
I personally like the logo design of this professional football team. The white and gold color combinations are flawless and the vector design is also very beautiful. Basically, the logos are used for the team branding on the custom kits. Therefore, you can use them without any problem.
Just like the kits, the import procedure is the same as with the logo. Still confused check our import guide below.
Spezia Calcio logo PNG 512×512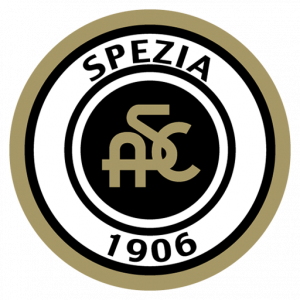 Spezia Calcio Logo URL
https://i.imgur.com/rmNClo5.png
512×512 Spezia Calcio Kits 2022
Every new visitor asked this question why only 512×512 kits are working and recommended. Let me explain again that the dream league soccer developers set size in pixels for the kits. Use only recommend sized kits for best results and gameplay. On this blog, all kits are available in that size, use them without any problem!
The logo. home, away, goalkeeper, and all other types of kits are only available in the recommended size. So, what are you waiting for just to use the URLs and import them into your game and play!
Some Information about the Team
Spezia Calcio is a La Spezia, Liguria, Italy-based professional soccer team that competes in the Serie A league. The club was founded on October 10, 1906, and played many domestic and international tournaments. Due to the team's wonderful history and top-notch performance, the dream league soccer game featured it in their game.
As we explained that the team has a wonderful history because Spezia Calcio won Serie B many times with other different national cups. The club is currently ranked 14th in Serie A because of their wonderful performance and dedication. Check the complete list of titles and tips on the team's official website!
Due to the huge popularity of the team is featured in many games like Dream league soccer. People love to play the game with their team and search for its Kits and custom logos for branding. We took a step and provide your eh most authentic custom kits in the recommended 512×512 size.
| | |
| --- | --- |
| Team Location | La Spezia, Liguria, Italy |
| Founded in | October 10, 1906 |
| Arena/Stadium | Stadio Alberto Picco, Orogel Stadium "Dino Manuzzi" |
| Team Major Leagues | Serie A |
New users and players are facing some kind of error at some point when they are trying to import the kits into the game. So, for that reason, we have this amazing step-by-step guide for your which contains all the required steps. Follow the instructions carefully and I am sure that you can easily import them into the game!
Search your desired kits on our website.
Then find the 512×512 px kits and Logo URL.
Open the URL and you will find the Kits image.
Now, Open the Dream League Soccer game on your android or IOS device.
Select MY CLUB in the Menu bar section
Here you can find the option Customize TEAM, click on it.
Select the Logo Edit or Kit Edit option.
On that screen, you can get an option to Download, select it.
The URL insert space appear, put the URL in it (which you copy from our website)
Finally, Select the Confirm option and the Kit or Logo will automatically import.
We know that you liked our DLS Spezia Calcio kits and their logo. For more dream league soccer kits and stuff stay with us and try to share with others. Subscribe the newsletter and get free updates and notifications daily.